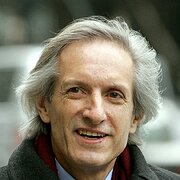 Michael Baigent
(1948–2013)
Allmänna fakta
Andra namn

Födelsedag

Avled

Kön

Nationalitet

Födelseort

Dödsort

Bostadsorter

Utbildning

Nelson College, New Zealand
University of Canterbury, Christchurch, New Zealand (comparative religion and philosophy)
University of Auckland, New Zealand (B.A.) (Psychology)
University of Kent (M.A.) (Mysticism and Religious Experience)

Yrken

Organisationer

Kort biografi

Baigent was born in March 1948 in Christchurch, New Zealand. He grew up in Motueka and Wakefield. His father left the family when he was 8 years old, and Baigent took the name of his maternal grandfather, Lewis Baigent. He attended Canterbury University, Christchurch, initially intending to study science, but then switched to studying comparative religion and philosophy, studying Buddhism, Hinduism and Christianity. He traveled to Australia and Southeast Asia, later returning to Auckland where he received a BA in Psychology. He later earned an MA in Mysticism and Religious Experience at the University of Kent.
A Freemason and a Grand Officer of the United Grand Lodge of England, he was editor of Freemasonry Today. He was a trustee of the Canonbury Masonic Research Centre.
Baigent died from a brain haemorrhage on June 18th 2013. He is survived by his wife, Jane, two daughters and two step-children.
Statistik
Verk

14

Medlemmar

8,542

Popularitet

#2,815

Betyg

3.2
Recensioner

130

ISBN

292

Språk

21

Favoritmärkt

6

Proberstenar

60