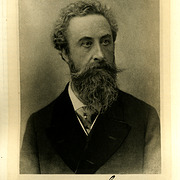 Edward Bulwer Lytton, Baron Lytton
(1803–1873)
Allmänna fakta
Vedertaget namn

Namn enligt folkbokföringen

Andra namn

Bulwer-Lytton, Sir Edward George
Lord Lytton
Bulwer-Lytton, Baron Edward
Bulwer-Lytton, Edward George Earle
Baron Lytton of Knebworth

Födelsedag

Avled

Begravningsplats

Kön

Nationalitet

Land (för karta)

Födelseort

Dödsort

Bostadsorter

Utbildning

University of Cambridge (Trinity College)
University of Cambridge (Trinity Hall|BA|1826)
University of Bonn

Yrken

Relationer

Organisationer

Priser och utmärkelser

Kort biografi

Edward Bulwer changed his surname to Bulwer-Lytton in 1844 at the request of his mother, and was created first Baron Lytton in 1866. He was a popular writer who coined several phrases that would go on to become clichés, including the opening line to his 1830 novel Paul Clifford, "It was a dark and stormy night." His name lives on in the annual Bulwer-Lytton Fiction Contest, in which the contestants craft bad openings for imaginary novels.

Särskiljningsnotis

Please do not combine with Edward Robert Bulwer-Lytton, Earl of Lytton, aka Owen Meredith, 1831-1891, who is the son of this author.
Statistik
Verk

270

Även av

48

Medlemmar

4,734

Popularitet

#5,317

Betyg

3.5
Recensioner

61

ISBN

864

Språk

18

Favoritmärkt

6

Proberstenar

120