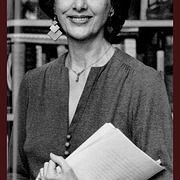 Olive Ann Burns
(1924–1990)
Allmänna fakta
Vedertaget namn

Namn enligt folkbokföringen

Födelsedag

Avled

Begravningsplats

Kön

Nationalitet

Födelseort

Dödsort

Dödsorsak

Bostadsorter

Utbildning

Yrken

Relationer

Burns, William (brother)
Sparks, John A. (son)
Sparks, Becky (daughter)
Turn, Margaret (sister)
LeGrand, Jean (sister)

Organisationer

Kort biografi

Olive Ann Burns was a professional writer, journalist, and columnist for most of her life. For many years, she was a staff writer for Atlanta newspapers and the Atlanta Journal Magazine. She

was motivated to write her first novel, ''Cold Sassy Tree'' (1984), when she became ill with lymphoma. The book was an instant success and in 1985 it was added to the list of books recommended for teenagers by the American Library Association and the New York Public Library.