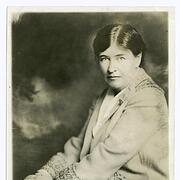 Allmänna fakta
Namn enligt folkbokföringen

Födelsedag

Avled

Begravningsplats

Kön

Nationalitet

Födelseort

Dödsort

Dödsorsak

Bostadsorter

Winchester, Virginia, USA
Willow Shade, Virginia, USA
Back Creek Valley, Virginia, USA
Red Cloud, Nebraska, USA
Catherton, Nebraska, USA
Pittsburgh, Pennsylvania, USA (

visa alla

9)
New York, New York, USA
Lincoln, Nebraska, USA
Grand Manan Island, New Brunswick, Canada

Utbildning

Yrken

Organisationer

National Institute of Arts and Letters
Pittsburgh Daily Leader
Allegheny High School, Pittsburgh
McClure's Magazine (managing editor)
Bread Loaf School of English

Priser och utmärkelser

Gold Medal, National Institute of Arts and Letters (1944)
Nebraska Hall of Fame (1962)
Fellow, American Academy of Arts and Sciences (1943)
Prix Fémina Américain (1933)
New York Writers Hall of Fame (2011)

Kort biografi

Wilella "Willa" Cather was born on her maternal grandmother's farm in Back Creek Valley, near Winchester, Virginia. In 1883, when she was nine years old, the family moved to the Nebraska frontier, eventually settling in Red Cloud. She graduated in 1895 from the University of Nebraska at Lincoln. A year later, she moved to Pittsburgh to work as a magazine editor and theater critic. From 1901 to 1906, she taught high school English. During this time, she published April Twilights (1903), a book of poems, and The Troll Garden (1905), a collection of short stories. At age 33, she moved to New York City.
Statistik
Verk

146

Även av

105

Medlemmar

39,516

Popularitet

#449

Betyg

3.9
Recensioner

920

ISBN

1,729

Språk

19

Favoritmärkt

203

Om

5

Proberstenar

2,226