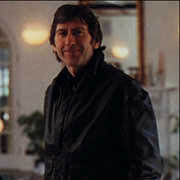 James Herbert
(1)
(1943–2013)
För andra författare vid namn James Herbert, se särskiljningssidan.
Allmänna fakta
Namn enligt folkbokföringen

Födelsedag

Avled

Kön

Nationalitet

Födelseort

Dödsort

Bostadsorter

Utbildning

Yrken

Relationer

Priser och utmärkelser

Kort biografi

Herbert's first novel, The Rats, depicted London overrun by mutant flesh-eating rodents and sold 100,000 copies within two weeks of being published in 1974.
Since then, he has published 23 novels in more than 30 languages, selling 54 million copies worldwide. His latest book, Ash, was published lin March 2013.
Herbert was appointed an OBE by the Queen in 2010 - the same year he was made Grand Master of Horror by the World of Horror Convention.
Statistik
Verk

40

Även av

13

Medlemmar

12,863

Popularitet

#1,821

Betyg

3.5
Recensioner

246

ISBN

672

Språk

14

Favoritmärkt

40

Proberstenar

279