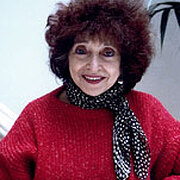 Allmänna fakta
Födelsedag

Avled

Kön

Nationalitet

Födelseort

Dödsort

Bostadsorter

Utbildning

Yrken

Relationer

Kort biografi

Tana Hoban was born in Philadelphia, Pennsylvania to a Russian immigrant family. Her brother Russell Hoban grew up to become a writer. Tana attended high school in Lansdale, and took art classes at the Philadelphia School of Industrial Art on weekends. In 1938, she graduated from the School of Design for Women, now Moore College of Art and Design. She won a scholarship to travel and study painting in England and The Netherlands. She began taking photos for the window of her mother's shop. She worked briefly as a freelance graphic artist and illustrator before embarking on a career in photography. In 1946, Tana and her first husband Edward Gallob opened a studio in West Philadelphia. She took photos as illustrations for magazines, including The Saturday Evening Post, and then became an advertising photographer.
She also published her photos in books; among the earliest was a do-it-yourself book called How to Photograph Your Child (1953). She contributed to the Greystone Encyclopedia of Photography in 1963. Her photographs of children, which became her specialty, eventually were exhibited at the Museum of Modern Art and at various shows mounted in Philadelphia, New York, Paris and Berlin. She progressed from photographs of children to photographs for children.
Beginning in 1970, she wrote, designed, illustrated and published more than 110 children's books, which won many awards, such as the Children's Literature Citation from Drexel University and the Free Library of Philadelphia in 1983, and a lifetime achievement award from the American Society of Media Photographers in 1998. Her pioneering works for children ranged from alphabet books like A, B, See! (1982), to primers like 26 Letters and 99 Cents (1986), to books that taught children about the world around them such as Circles, Colors and Squares (1974), Is It Larger? Is It Smaller? (1985), More Than One (1981), and I Read Symbols (1984).
Statistik
Verk

56

Även av

3

Medlemmar

7,527

Popularitet

#3,251

Betyg

3.5
Recensioner

319

ISBN

232

Språk

4

Favoritmärkt

2

Proberstenar

12