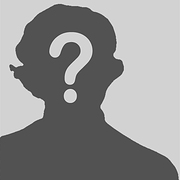 Alice Tisdale Hobart
(1882–1967)
Allmänna fakta
Vedertaget namn

Namn enligt folkbokföringen

Andra namn

Födelsedag

Avled

Kön

Nationalitet

Födelseort

Bostadsorter

Utbildning

Yrken

Kort biografi

Alice Tisdale Hobart, née Nourse, was born in Lockport, New York. When she was two years old, the family moved to Chicago for her father's work as a music teacher in the public schools. Her mother died when Alice was ten. At 17, she contracted spinal meningitis and had a fall, which left her in fragile health during the rest of her life. She attended Northwestern University and the University of Chicago, but did not graduate from either. She went to work for the YWCA. In 1908, she took her first trip to China in order to visit her sister Mary, who taught at a girl's school in Hangchow. She returned to China two years later to teach English in the same school. In China, she met and married Earle Tisdale Hobart, an executive for the Standard Oil Company, and moved to Manchuria. The early years of their marriage were spent amid the turbulence that followed the overthrow of the Manchu imperial dynasty. She began writing about her experiences and in 1916 made her literary debut in a series of articles called "Leaves From a Manchurian Diary" in The Atlantic Monthly. it was the start of her long career as an author. Her first book, Pioneering Where the World is Old (1917), was based on the The Atlantic articles. Her second book was By the City of the Long Sand (1926). The following year, she and her husband were forced to flee their home in Nanking when Nationalist soldiers attacked the city. Their harrowing escape was the climax of her next book, Within the Walls of Nanking (1928).
Her best known book, the novel Oil for the Lamps of China, appeared in 1933. She settled in California in the 1940s, and published more than a dozen books in her career. Three of them were adapted into Hollywood films. In 1959 she published her memoir, Gusty's Child.