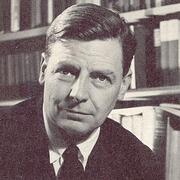 Michael Innes
(1906–1994)
Allmänna fakta
Namn enligt folkbokföringen

Andra namn

Födelsedag

Avled

Kön

Nationalitet

Födelseort

Dödsort

Bostadsorter

Edinburgh, Scotland, UK
Leeds, Yorkshire, England, UK
Adelaide, South Australia, Australia
Belfast, Northern Ireland, UK
Oxford, Oxfordshire, England, UK

Utbildning

Yrken

lecturer (English ∙ Leeds)
professor (English ∙ University of Adelaide)
lecturer (English ∙ Queen's University ∙ Belfast)
crime novelist
literary critic

Organisationer

Agent

Kort biografi

Using the pseudonym of Michael Innes, the Scottish academic and literary critic J.I.M. Stewart published nearly 50 crime novels and short story collections known for their wit, exuberance, and "tongue-in-cheek propensity" for intriguing turns of phrase.

Särskiljningsnotis

Michael Innes is the pen name of J. I. M. Stewart. J. I. M. Stewart wrote academic works on English Literature and novels under his own name, using the Michael Innes nom-de-plume for detective novels and broadcast scripts.
Statistik
Verk

98

Även av

40

Medlemmar

9,576

Popularitet

#2,511

Betyg

3.8
Recensioner

294

ISBN

698

Språk

11

Favoritmärkt

25

Proberstenar

383