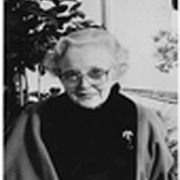 Allmänna fakta
Namn enligt folkbokföringen

Andra namn

Födelsedag

Avled

Kön

Nationalitet

Födelseort

Dödsort

Bostadsorter

Yrken

Relationer

Priser och utmärkelser

Kort biografi

Mary Margaret ("Mollie") Kaye was born in India into a family of military officers and statesmen that had served the British government for many generations. Sir John William Kaye, one of her grandfather's cousins, was Political Secretary of the India Office and the author of the classic histories of the Indian Mutiny and the First Afghan War. Another cousin, Edward Kaye, commanded a battery at the 1857 Siege of Delhi and was later made a Lieutenant General. Mollie Kaye was born in Simla, the summer capital of the Raj, and spent the cool months of the year living in Delhi. In her obituary, the Guardian said, "[S]he was raised by servants, speaking Hindustani before English, while playing around gun emplacements and dodging her ayah to listen to storytellers in the Delhi bazaar. Like Kipling's Kim, she thought herself Indian, 'just a member of a different caste in a land of castes'. " After education at boarding school in England, Mollie returned to India. In 1945, she married Major-General Goff Hamilton of Queen Victoria's Own Corps of Guides; the couple had two daughters. Her husband's military postings took Mollie all over the world, and she juggled her duties as a mother and an officer's wife with her writing under the pen name M.M. Kaye. Her 3-volume autobiography is called Share of Summer and comprises The Sun In The Morning (1990), Golden Afternoon (1997), and Enchanted Evening (1999).
Statistik
Verk

30

Även av

7

Medlemmar

8,143

Popularitet

#2,971

Betyg

4.1
Recensioner

211

ISBN

327

Språk

14

Favoritmärkt

37

Om

1

Proberstenar

297