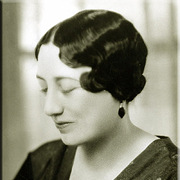 Maud Hart Lovelace
(1892–1980)
Allmänna fakta
Födelsedag

Avled

Begravningsplats

Kön

Nationalitet

Födelseort

Dödsort

Bostadsorter

Mankato, Minnesota, USA
New York, New York, USA
Claremont, California, USA
Minneapolis, Minnesota, USA
Yonkers, New York, USA
Mount Vernon, New York, USA

Utbildning

Yrken

Relationer

Priser och utmärkelser

Kort biografi

Maud Hart Lovelace was born in Mankato, Minnesota. Her parents were Tom Hart, a shoestore owner, and his wife, Stella. She began writing at a very early age, reportedly as soon as she could hold a pencil. Around age 10, she adopted her mother's maiden name and called herself Maud Palmer Hart. Her father privately published a collection of her poetry around this time. After graduating from Mankato High School, she attended the University of Minnesota but took a leave of absence to go to California to recover from an operation. There she sold her first short story, "Number Eight," to the Los Angeles Times Sunday Magazine in 1911. She returned to Minnesota and worked for the Minnesota Daily. In 1917, at age 25, she married Delos Lovelace, a military officer in training, with whom she would have two children. He served in World War I, and afterwards they moved to New York, living in the city as well as in Yonkers and Mount Vernon, writing journalism and books. She published her first book, The Black Angels, an historical novel set in Minnesota, in 1926. Her next book, Early Candlelight, published in 1929, was her biggest success in this genre. However, she's best known today for her books for children. The enduringly popular Betsy-Tacy series was inspired by stories about her childhood that she told her own daughter. The first Betsy-Tacy book appeared in 1940, and the last book, Betsy's Wedding, was published in 1955.