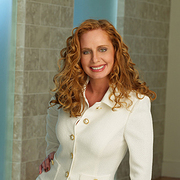 Allmänna fakta
Namn enligt folkbokföringen

Andra namn

Kön

Nationalitet

Födelseort

Bostadsorter

Utbildning

Yrken

Priser och utmärkelser

Kort biografi

Karen Marie Moning (rhymes with 'awning') was born in Cincinnati, Ohio, USA. She graduated from Purdue University with a Bachelor's degree in Society and Law. Before becoming a full-time writer, she worked as a bartender, a computer consultant, and an insurance specialist.

She began her career writing paranormal romance set in Scotland but as she became increasingly fascinated with Celtic mythology, she switched genres to Urban Fantasy and location to Dublin, Ireland, so she could focus on the Tuatha de Danann, or Fae--an ancient race of immortal beings who have lived secretly among humans for millennia. A Rita-award winning novelist, she is the author of the Highlander novels and the internationally bestselling urban fantasy Fever series. Her books have been published in twenty-four languages, and her events draw fans from all over the world.

She divides her time between the mountains of Georgia and the beaches of Florida.
Statistik
Verk

51

Medlemmar

32,404

Popularitet

#599

Betyg

4.1
Recensioner

1,305

ISBN

429

Språk

10

Favoritmärkt

159

Om

1

Proberstenar

265