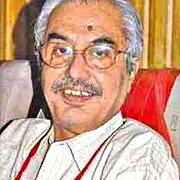 Allmänna fakta
Andra namn

Födelsedag

Avled

Kön

Nationalitet

Födelseort

Bostadsorter

Utbildning

Yrken

Relationer

Kort biografi

F. N. Monjo's grandson, Ferdinand Nicholas Monjo III (1924–1978), became a popular children's author, and wrote about his grandfather's business in several of his books.

Ferdinand Nicolas Monjo was born August 28, 1924 in Stamford, Connecticut. He graduated from Columbia University in 1946 and worked as an editor and later assistant director and vice-president and editorial director in Books for Boys and Girls at several major publishing companies. In 1968, he published his first book for children, Indian Summer, the story of a frontier woman's struggle to save her family.

During the 1970s, Mr. Monjo published many other works of historical fiction, most written from "a child's point of view in an effort to humanize our forefathers." Critics praised his writing style for making "the child's voice authentically his own" and also lauded his attention to detail and "historical fact." Critics also praised his writing style for giving children "a fresh and appealing look at any number of otherwise overworked periods of history" and called him one of the best "in the writing of easy-reading history books." F. N. Monjo received several honors for his works: Poor Richard in France (1973) won the National Book Award in 1974 and The Drinking Gourd (1970) was an ALA (American Library Association) Notable Book. Today, it is perhaps his most remembered book.

He and his wife raised their four children in New York City. His youngest son, Justin Monjo, found an unfinished manuscript of his father's, which he subsequently finished: 3 Kinds of Scared was published by Allen & Unwin in September, 2003. F. N. Monjo died on October 9, 1978.
Statistik
Verk

30

Även av

7

Medlemmar

2,629

Popularitet

#9,762

Betyg

3.8
Recensioner

19

ISBN

69

Språk

1

Favoritmärkt

1