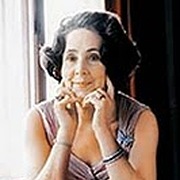 Allmänna fakta
Namn enligt folkbokföringen

Andra namn

Burford, Eleanor Alice (birth name)
Carr, Philippa
Ford, Elbur
Holt, Victoria
Kellow, Kathleen
Percival, Anna (

visa alla

8)
Plaidy, Jean
Tate, Ellalice

Födelsedag

Avled

Begravningsplats

Kön

Nationalitet

Land (för karta)

Födelseort

Dödsort

Bostadsorter

Utbildning

Yrken

Priser och utmärkelser

Kort biografi

Eleanor Alice Burford was born in London. Her father, Joseph Burford, was a dock worker who passed on his great love of books to his daughter. She was an avid reader from the age of four onwards. In her early twenties, she married a leather merchant, George Percival Hibbert, about 20 years her senior, who also shared her love of books and reading. During World War II, the couple lived in Cornwall, which served as the setting for many of her works. She became one of the preeminent English authors of historical fiction for most of the 20th century. She used eight different pen names during her career and many of her readers never suspected her other identities. Her first romantic suspense novel, Mistress of Mellyn (1961), was published under the name Victoria Holt in order to keep her identity a secret as a publicity stunt – and a very effective one, as the book became an instant bestseller.

Särskiljningsnotis

Eleanor Alice Burford Hibbert was a British writer who began her career signing as Eleanor Burford (her maiden name), and is well-known as Jean Plaidy, Victoria Holt and Philippa Carr. She also wrote under the pseudonyms Kathleen Kellow, Elbur Ford, Ellalice Tate, and Anna Percival. Some of her novels were later re-published under different pseudonyms or titles.
Statistik
Verk

238

Även av

51

Medlemmar

33,947

Popularitet

#563

Betyg

3.6
Recensioner

791

ISBN

2,651

Språk

25

Favoritmärkt

100