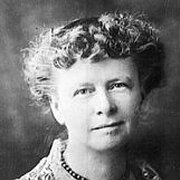 Eleanor H. Porter
(1868–1920)
Allmänna fakta
Namn enligt folkbokföringen

Födelsedag

Avled

Begravningsplats

Kön

Nationalitet

Födelseort

Dödsort

Bostadsorter

Utbildning

Yrken

Organisationer

Kort biografi

Eleanor H. Porter, née Hodgman, was born in Littleton, New Hampshire. She trained as a singer at the New England Conservatory of Music for several years. In 1892, she married John L. Porter, a businessman, and moved to Massachusetts. She continued as a singer in concerts and church choirs but by 1901, had given it up to become a writer. Her short stories began appearing in magazines and newspapers. Her debut novel, Cross Currents, was published in 1907. Her most famous work was Pollyanna (1913), a bestseller that was followed by a sequel, Pollyanna Grows Up (1915).
Pollyanna was adapted into a Broadway play in 1916 and then into a 1920 silent film starring Mary Pickford; another film version was released in 1960. It also launched a vast industry of related books and products.

Mrs. Porter's other bestsellers were Just David (1916), The Road to Understanding (1917), Oh, Money! Money! (1918), Dawn (1919), and Mary-Marie (1920).
Statistik
Verk

89

Även av

5

Medlemmar

7,321

Popularitet

#3,342

Betyg

3.8
Recensioner

99

ISBN

695

Språk

23

Favoritmärkt

2

Proberstenar

129