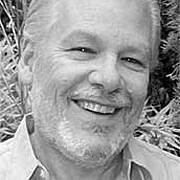 Allmänna fakta
Namn enligt folkbokföringen

Andra namn

Födelsedag

Kön

Nationalitet

Födelseort

Bostadsorter

Utbildning

Yrken

Relationer

Organisationer

Priser och utmärkelser

Grand Prix de la Litterature Policiere (best crime novel - Snowbound ∙ 1988)
Shamus Award (The Eye for Lifetime Achievement ∙ 1987)
MWA Grand Master (2008)
The Eye (Lifetime Achievement Award, PWA 1987)

Kort biografi

William John Pronzini was born in Petaluma, California. He has been married three times. The first marriage was with Laura Patricia Adolphson, (1965 to 1967; divorce); the second was with Brunhilde Schier, July 28, 1972 (separated December 1985; divorce a couple years later). He married Marcia Muller (also a mystery writer) in 1992. They have collaborated on three novels: Beyond the Grave (1986), The Lighthouse, (1987); and Double (1984), a Nameless Detective novel, as well as on numerous anthologies. In 1987 he won The Eye, which is the Lifetime Achievement Award presented by The Private Eye Writers of America. It is a more exclusive version of their Shamus Award. He has been nominated three times by the Mystery Writers of America for an Edgar Award, and received their Grand Master designation in May of 2008.
Statistik
Verk

333

Även av

136

Medlemmar

8,552

Popularitet

#2,813

Betyg

3.6
Recensioner

190

ISBN

1,036

Språk

11

Favoritmärkt

7

Proberstenar

154