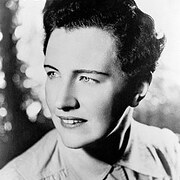 Allmänna fakta
Vedertaget namn

Namn enligt folkbokföringen

Andra namn

Födelsedag

Avled

Begravningsplats

Kön

Nationalitet

Födelseort

Dödsort

Dödsorsak

Bostadsorter

Utbildning

University of Oxford (St. Hugh's College | English | BA | 1928)
University of Oxford (Radcliffe Infirmary)

Yrken

Organisationer

Priser och utmärkelser

Agent

Kort biografi

Mary Renault received a degree in English from Oxford University in 1928. In 1933 she began training as a nurse at the Radcliffe Infirmary in Oxford. During her training, she met Julie Mullard, a fellow nurse, with whom she established a lifelong romantic relationship.

Renault worked as a nurse while beginning a writing career, publishing her first novel, Purposes of Love, in 1939. Her historical novels, set in ancient Greece, were popular throughout the English-speaking world. In 1948, after her novel Return to Night won a prize worth $150,000, Renault and Mullard emigrated to South Africa, where they lived together for the rest of their lives. They were critical of apartheid and participated in the Black Sash movement in the 1950s.
Statistik
Verk

20

Även av

5

Medlemmar

16,756

Popularitet

#1,344

Betyg

3.9
Recensioner

293

ISBN

415

Språk

17

Favoritmärkt

100

Om

2

Proberstenar

532