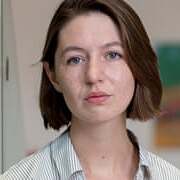 Allmänna fakta
Födelsedag

Kön

Nationalitet

Land (för karta)

Födelseort

Bostadsorter

Utbildning

Yrken

Kort biografi

Sally Rooney (born 20 February 1991) is an Irish author and screenwriter. Her debut novel, Conversations with Friends, was published in 2017. It was followed by Normal People in 2018. Normal People was adapted into a 2020 TV series.

Rooney was born in Castlebar, County Mayo, in 1991, and grew up there. Her father worked for Telecom Éireann, and her mother ran an arts centre. Rooney has an older brother and a younger sister. Rooney studied English at Trinity College Dublin (TCD), where she was elected a scholar in 2011. She started (but did not complete) a master's degree in politics there, and completed a degree in American literature instead, and graduated from an MA in 2013.[5] Rooney has described herself as a Marxist.

A university debater, as a student at Trinity College Dublin, Rooney rose through the ranks of the European circuit to become the top debater at the European University Debating Championships in 2013, later writing of the experience. Before becoming a writer, she worked for a restaurant in an administrative role. She lives in Dublin.

Rooney completed her first novel—which she has described as "absolute trash"—at the age of 15.
Statistik
Verk

19

Även av

6

Medlemmar

11,151

Popularitet

#2,119

Betyg

3.7
Recensioner

473

ISBN

187

Språk

22

Favoritmärkt

14