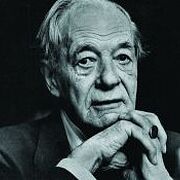 Steven Runciman
(1903–2000)
Allmänna fakta
Vedertaget namn

Namn enligt folkbokföringen

Födelsedag

Avled

Begravningsplats

Kön

Nationalitet

Land (för karta)

Födelseort

Dödsort

Bostadsorter

Istanbul, Turkey
Northumberland, England, UK
Eton, Berkshire, England, UK
Radway, Warwickshire, England, UK
Cambridge, Cambridgeshire, England, UK
Dumfrieshire, Scotland, UK (

visa alla

7)
London, England, UK

Utbildning

Yrken

Organisationer

Priser och utmärkelser

Royal Society of Literature Companion of Literature (1987)
Wolfson History Prize (1980)
Knight Commander, Order of the British Empire (1958)
Fellow, British Academy (1957)
Companion of Honour (1984)
Knight Commander, Order of the Phoenix (1961) (

visa alla

16)
American Philosophical Society (1965)
Fellow, Society of Antiquaries of London (1964)
Fellow, Royal Society of Literature (1952)
Order of the Madara Horseman (1983)
Grand Orator ofthe Great Church of Constantinople (1969)
David Livingstone Medal (1992)
Wolfson Literary Award (1982)
Gold Medal of the City of Athens (1991)
Onassis Prize for Culture (1997)
Fellow, Royal Historical Society

Kort biografi

Steven Runciman was the highly erudite scholar, historian and linguist (in his work he used Latin, Greek, French, Russian, Arabic, Turkish, Persian, Hebrew, Syriac, Armenian and Georgian) who specialized in the Middle Ages, particularly the Byzantine Empire and the Crusades. After receiving a large inheritance in 1938, he resigned his lectureship at Cambridge to focus fully on his writing. He was elected a Fellow of the British Academy in 1957 and was knighted in 1958.
Statistik
Verk

35

Även av

2

Medlemmar

5,367

Popularitet

#4,641

Betyg

4.2
Recensioner

75

ISBN

162

Språk

15

Favoritmärkt

22

Proberstenar

72