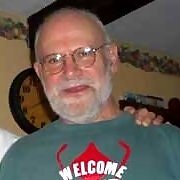 Allmänna fakta
Namn enligt folkbokföringen

Andra namn

Födelsedag

Avled

Kön

Nationalitet

Land (för karta)

Födelseort

Dödsort

Dödsorsak

Bostadsorter

Londen, Engeland, Verenigd Koninkrijk
Oxford, Oxfordshire, Engeland, Verenigd Koninkrijk
New York, New York, VS

Utbildning

University of London
The Queen's college University of Oxford
University of California
St Paul's School, London, UK
Middlesex Hospital

Yrken

Relationer

Eban, Abba (cousin)
Lynn, Jonathan (cousin)
Sacks, Jonathan (nephew)
Hayes, Bill (partner)
Miller, Jonathan (friend, #1)
Aumann, Robert (cousin)

Organisationer

UCLA Medical Center (resident. Neurology)
Beth Abraham Hospital (consulting neurologist ∙ Beth Abraham Health Services)
Yeshiva University (Albert Einstein College of Medicine ∙ clinical professor of neurology)
New York University (School of Medicine ∙ Adjunct professor of Neurology)
Columbia University (professor of clinical neurology and clinical psychology)
Little Sisters of the Poor (consultant neurologist) (

visa alla

7)
University of Warwick (visiting professor)

Priser och utmärkelser

Columbia artist (1st ∙ Columbia University)
Music Has Power Award (2000)
Beth Abraham (40 years of service)
Lewis Thomas Prize for Writing about Science (2001)
Asteroid Namesake (asteroid 84928 | 2008)
Commander, Order of the British Empire (2008) (

visa alla

17)
American Academy of Arts and Letters (1996)
Institute for Music and Neurologic Function (honorary medical advisor)
Oskar Pfister Award (1988)
Harold D. Vursell Memorial Award (1989)
Mental Health Award (2004)
Fellow, Royal College of Physicians
American Academy of Arts and Sciences
American Neurological Association
American Psychoanalytic Association
Association of British Neurologists
New York Academy of Sciences

Kort biografi

Oliver Sacks (Londen, 1933) is hoogleraar in de neurologie aan het Albert Einstein College of Medicine in New York. Als auteur verwierf hij internationale faam met onder andere De man die zijn vrouw voor een hoed hield, neurologische case-histories uit zijn eigen praktijk, en Ontwaken in verbijstering, waarin hij op betrokken wijze het 'ontwaken' uit de slaapziekte (Encephalitis lethargica) beschrijft.
Statistik
Verk

51

Även av

40

Medlemmar

37,696

Popularitet

#481

Betyg

3.9
Recensioner

783

ISBN

787

Språk

26

Favoritmärkt

149