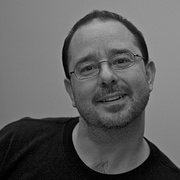 Allmänna fakta
Namn enligt folkbokföringen

Födelsedag

Kön

Nationalitet

Födelseort

Bostadsorter

Covina, California, USA
Glendora, California, USA
Claremont, California, USA
Fresno, California, USA
Bradford, Ohio, USA

Utbildning

Yrken

film critic
humor columnist
In-house writer/editor (America Online)
Professional blogger (America Online)
business consultant

Relationer

Organisationer

Priser och utmärkelser

John W. Campbell Award for Best New Writer (2006)
Hugo Nominee (Fan Writer ∙ 2007)
Hugo (Fan Writer ∙ 2008)
Hugo (Novel ∙ 2013)

Agent

Kort biografi

John Michael Scalzi II (born May 10, 1969) is an American science fiction author and former president of the Science Fiction and Fantasy Writers of America. He is best known for his Old Man's War series, three novels of which have been nominated for the Hugo Award, and for his blog Whatever, where he has written on a number of topics since 1998. He won the Hugo Award for Best Fan Writer in 2008 based predominantly on that blog, which he has also used for several charity drives. His novel Redshirts won the 2013 Hugo Award for Best Novel. He has written non-fiction books and columns on diverse topics such as finance, video games, films, astronomy, writing and politics, and served as a creative consultant for the TV series Stargate Universe.
Statistik
Verk

133

Även av

27

Medlemmar

51,653

Popularitet

#295

Betyg

3.9
Recensioner

2,728

ISBN

492

Språk

17

Favoritmärkt

163

Proberstenar

1,374