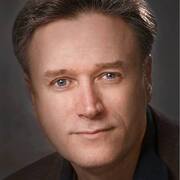 Michael J. Sullivan
(1)
(1961–)
För andra författare vid namn Michael J. Sullivan, se särskiljningssidan.
Allmänna fakta
Vedertaget namn

Namn enligt folkbokföringen

Födelsedag

Kön

Nationalitet

Födelseort

Bostadsorter

Yrken

Organisationer

Priser och utmärkelser

Kort biografi

Born in Detroit Michigan, Michael J. Sullivan has lived in Vermont, North Carolina and Virginia. He worked as a commercial artist and illustrator, founding his own advertising agency in 1996, which he closed in 2005 to pursue writing full-time. The Crown Conspiracy is his first published work. He currently resides in Fairfax, Virginia with his wife and three children.
Statistik
Verk

61

Även av

11

Medlemmar

11,512

Popularitet

#2,042

Betyg

4.0
Recensioner

538

ISBN

281

Språk

9

Favoritmärkt

25

Proberstenar

176