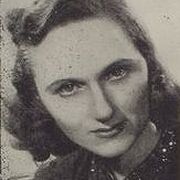 Elizabeth Taylor
(1)
(1912–1975)
För andra författare vid namn Elizabeth Taylor, se särskiljningssidan.
Allmänna fakta
Andra namn

Födelsedag

Avled

Kön

Nationalitet

Land (för karta)

Födelseort

Dödsort

Bostadsorter

Reading, Berkshire, England, UK
Penn, Buckinghamshire, England, UK
High Wycombe, Buckinghamshire, England, UK

Utbildning

Yrken

Relationer

Kort biografi

Elizabeth Taylor, née Coles, was born in Reading, Berkshire, the daughter of Oliver Coles, an insurance inspector, and his wife, Elsie May Fewtrell. She was educated at The Abbey School, Reading and after graduation worked as a governess, tutor, and librarian. In 1936, she married John Taylor, the owner of a confectionery company. She was briefly a member of the British Communist Party, then a lifelong supporter of Labour. Her debut novel, At Mrs. Lippincote's, was published in 1945 and was followed by 11 more. She also wrote short stories that were published in magazines and collected in four volumes, and a children's book.
Statistik
Verk

28

Även av

17

Medlemmar

6,692

Popularitet

#3,656

Betyg

4.0
Recensioner

274

ISBN

254

Språk

12

Favoritmärkt

59

Om

2

Proberstenar

952