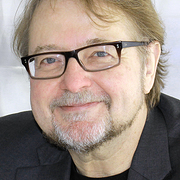 Allmänna fakta
Födelsedag

Kön

Nationalitet

Födelseort

Bostadsorter

Tijuana, Mexico
San Diego, California, USA
Boston, Massachusetts, USA
Boulder, Colorado, USA
Tucson, Arizona, USA
Lafayette, Louisiana, USA (

visa alla

7)
Naperville, Illinois, USA

Utbildning

Yrken

Priser och utmärkelser

Western States Book Award (Poetry ∙ 1996)
Latino Literature Hall of Fame (2000)
Lannan Literary Award (Nonfiction ∙ 2004)
Pulitzer Prize Finalist (2005)
Kiriyama Prize (2006)
American Book Award (1999)

Agent

Sandra Dijkstra Literary Agency
Michael Cendejas (Lynn Pleshette Agency ∙ Lynn Pleshette Agency)
Trinity Ray (American Program Bureau ∙ American Program Bureau)
Julie Barer (Barer Literary ∙ LLC)

Kort biografi

Luis Alberto Urrea (born August 20, 1955 in Tijuana, Mexico) is a Mexican American poet, novelist, and essayist.

Luis Urrea is the son of Alberto Urrea Murray, of Rosario, Sinaloa, Mexico and Phyllis Dashiell, born in Staten Island, New York. He was born on August 20, 1955 in Tijuana, Mexico, and listed as an American born abroad. Both his parents worked in San Diego. In 1958 the family moved to Logan Heights in South San Diego, because he had tuberculosis and they felt he would recover in the US. The family moved again in 1965 to Clairemont, a newer subdivision in the city of San Diego. His mother encouraged him to write and encouraged him to attend college and to apply for grants that would help pay for his college education. He attended the University of California, San Diego, earning an undergraduate degree in writing in 1977. Urrea completed his graduate studies at the University of Colorado at Boulder. His father died by murder on a trip to his home village in 1977, seeking money there to spend on his son's college education. This motivated Urrea to write an essay that was published in 1980, as way of processing his grief.

After serving as a relief worker in Tijuana, he worked as a teachers aid in the Chicano Studies department in San Diego's Mesa College in 1978. He also worked as a film extra and columnist-editor-cartoonist for several publications. In June 1982 Urrea moved to Boston where he taught expository writing and fiction workshops at Harvard University. He has also taught at Massachusetts Bay Community College, and the University of Colorado, and he was the writer in residence at the University of Louisiana at Lafayette. Urrea married in 1987, and later divorced in 1993. In 1994, Urrea's first novel, In Search of Snow, was published. His mother died in 1990, bringing Urrea back to California to settle her affairs, and parts of Across the Wire were published in the San Diego Reader.

Urrea lives with his family in Naperville, Illinois, where he is a professor of creative writing at the University of Illinois at Chicago.

In two heavily researched historical novels, The Hummingbird's Daughter and Queen of America, Urrea tells the story of his father's aunt, Teresita Urrea, who was known as "The Saint of Cabora" and "The Mexican Joan of Arc."
Statistik
Verk

23

Även av

20

Medlemmar

5,589

Popularitet

#4,444

Betyg

4.0
Recensioner

267

ISBN

101

Språk

3

Favoritmärkt

15