One LibraryThing, One Book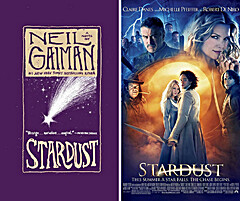 Den här gruppen är officiellt vilande. Sånt händer.
Läs här om hur du gör för att återuppliva gruppen eller skapa en ny om samma ämne.
One LibraryThing, One Book is an occasional group read organized by staff. We try to pick popular books lots of people will be reading. There's a schedule, and staff post some questions, but discussion is free and informal.

Our selection for November-December 2020 is Barack Obama's A Promised Land. Selling almost a million copies in its first week, Obama is this season's publishing juggernaut. To get a feel for it, read Chimamanda Ngozi Adichie's New York Times Review or listen to Terri Gross' Fresh Air author interview.

Reading Schedule

The idea is to start discussing sections on these dates. This is just a guide. We won't be stopping members from getting ahead!

Monday, November 30. Part One.
Monday, December 7. Part Two and Three.
Monday, December 14. Part Four and Five.
Monday, December 21. Part Six and Seven.

Topics are set up for the parts, and a general topic for Introductions and general discussion.

If you want to start a new topic, do so in the format "Obama, A Promised Land - [Topic Subject]".

The section topics assume you've read the section. Outside of that you may want to add spoiler-y text in your posts by using the "spoiler" tag. See the blog post for more details.
Diskussion

Diskussion

Meddelanden

Senaste inlägget

Interpreter of Maladies: Rituals and routines
3

olästa

/ 3

emely04234

,

februari

2022
A book about a unique serial killer. Fantastic read. Good cause to help raise money for cancer
2

olästa

/ 2

tom9191

,

januari

2021
Obama, A Promised Land - Part 2 and 3
3

olästa

/ 3

karenmarie

,

december

2020
Obama, A Promised Land - Introductions and general
24

olästa

/ 24

Berly

,

december

2020
Obama, A Promised Land - Part 1
11

olästa

/ 11

lauralkeet

,

december

2020
Obama, A Promised Land - Part 6 and 7
1

oläst

/ 1

timspalding

,

november

2020
Obama, A Promised Land - Part 4 and 5
1

oläst

/ 1

timspalding

,

november

2020
Homo Deus: Author's other work?
3

olästa

/ 3

Tytania

,

november

2018
Homo Deus: Finding meaning in life
2

olästa

/ 2

Tytania

,

november

2018
Homo Deus: Questions for the author
5

olästa

/ 5

Tytania

,

november

2018
Stardust: First impressions
24

olästa

/ 24

Cobalt-Jade

,

augusti

2018
Stardust: Introduce yourself
38

olästa

/ 38

Cobalt-Jade

,

augusti

2018
Stardust: Heart's Desire
8

olästa

/ 8

reading_fox

,

juli

2018
Stardust: Fairytale themes
6

olästa

/ 6

reading_fox

,

juli

2018
Stardust: Which edition did you read?
23

olästa

/ 23

reading_fox

,

juli

2018
Stardust: LT Movie Night
83

olästa

/ 83

threadnsong

,

juli

2018
Stardust: What do you think of the title?
9

olästa

/ 9

krazy4katz

,

juli

2018
Stardust: Interesting/difficult scenes to illustrate
4

olästa

/ 4

kristilabrie

,

juli

2018
Stardust: Favorite scene/passage
12

olästa

/ 12

LilyMarlene

,

juni

2018
Stardust: Multiple character perspectives
1

oläst

/ 1

lorannen

,

juni

2018
Vote for June's OLOB & Movie Night!
35

olästa

/ 35

lorannen

,

maj

2018
What's next after Homo Deus?
25

olästa

/ 25

dougb56586

,

oktober

2017
Homo Deus: What did you learn?
5

olästa

/ 5

PuddinTame

,

september

2017
Homo Deus: Religion
6

olästa

/ 6

modalursine

,

september

2017
Nomination for this group's reading list: Rachel Sherman's Uneasy Street: The Anxieties of Affluence
1

oläst

/ 1

proximity1

,

september

2017
Homo Deus: Dataism
3

olästa

/ 3

kristilabrie

,

augusti

2017
Homo Deus: The Four Horsemen
12

olästa

/ 12

lorax

,

augusti

2017
Homo Deus: Introduce Yourself
23

olästa

/ 23

Philogos

,

augusti

2017
Homo Deus: Subjective Experiences
1

oläst

/ 1

kristilabrie

,

augusti

2017
Homo Deus: Research
2

olästa

/ 2

kristilabrie

,

augusti

2017
Homo Deus: Reading experience
6

olästa

/ 6

PuddinTame

,

augusti

2017
Homo Deus: First Impressions
18

olästa

/ 18

termis

,

augusti

2017
Slade House: The ending
10

olästa

/ 10

paradoxosalpha

,

augusti

2017
Slade House: Lingering questions
8

olästa

/ 8

paradoxosalpha

,

augusti

2017
Home Deus- Hello Everyone
1

oläst

/ 1

jack2410

,

augusti

2017
Hello Everyone!
1

oläst

/ 1

KatHoagland

,

augusti

2017
Homo Deus: The stories we tell ourselves
1

oläst

/ 1

lorannen

,

augusti

2017
Interpreter of Maladies: The Treatment of Bibi Haldar
3

olästa

/ 3

Diane-bpcb

,

april

2017
Interpreter of Maladies: The Third and Final Continent
5

olästa

/ 5

Diane-bpcb

,

april

2017
What's next?
8

olästa

/ 8

iamFOXFIRE

,

april

2017
Interpreter of Maladies: This Blessed House
3

olästa

/ 3

Ling.Lass

,

april

2017
Interpreter of Maladies: Mrs. Sen's
5

olästa

/ 5

Ling.Lass

,

april

2017
Interpreter of Maladies: Sexy
6

olästa

/ 6

Ling.Lass

,

mars

2017
Interpreter of Maladies: When Mr. Pirzada Came to Dine
13

olästa

/ 13

GwenH

,

mars

2017
Interpreter of Maladies: A Real Durwan
10

olästa

/ 10

Ling.Lass

,

mars

2017
Interpreter of Maladies: Finished
12

olästa

/ 12

jennybhatt

,

mars

2017
Interpreter of Maladies: Introduce yourself!
47

olästa

/ 47

lorannen

,

mars

2017
Interpreter of Maladies: First impressions
27

olästa

/ 27

lorannen

,

mars

2017
Interpreter of Maladies: Miscommunication
1

oläst

/ 1

lorannen

,

mars

2017
Interpreter of Maladies: Love and marriage
9

olästa

/ 9

jennybhatt

,

mars

2017
Interpreter of Maladies: Interpreter of Maladies
14

olästa

/ 14

pbirch01

,

mars

2017
Interpreter of Maladies: A Temporary Matter
20

olästa

/ 20

GwenH

,

mars

2017
Interpreter of Maladies: Spoilers
1

oläst

/ 1

lorannen

,

mars

2017
Slade House: Mitchell's other work
7

olästa

/ 7

jonathankws

,

januari

2016
Slade House: For those who've finished reading
23

olästa

/ 23

LucindaLibri

,

december

2015
Slade House: Favorite lines/scenes
5

olästa

/ 5

kristilabrie

,

december

2015
Slade House: Favorite character(s)
11

olästa

/ 11

kristilabrie

,

december

2015
Slade House: The Map
6

olästa

/ 6

LynnB

,

december

2015
Slade House: First Impressions
36

olästa

/ 36

jeshakespeare

,

november

2015
Slade House: Interview with David Mitchell
2

olästa

/ 2

TooBusyReading

,

november

2015
Slade House: Narrative structure
4

olästa

/ 4

TooBusyReading

,

november

2015
Slade House: Introduce Yourself!
39

olästa

/ 39

Niafer

,

november

2015
Slade House: Haunted houses
3

olästa

/ 3

kristilabrie

,

november

2015
Hello
1

oläst

/ 1

MarcusH

,

november

2015
Introduction
1

oläst

/ 1

atilio

,

oktober

2015
Night Watch: Reading in Chunks
14

olästa

/ 14

LucindaLibri

,

augusti

2015
The Night Watch: Timeline
8

olästa

/ 8

booklovers2

,

augusti

2015
The Night Watch: Duncan and Mr. Mundy
7

olästa

/ 7

booklovers2

,

augusti

2015
The Night Watch: The end/beginning
8

olästa

/ 8

LynnB

,

juli

2015
The Night Watch: Who do you relate to?
5

olästa

/ 5

LynnB

,

juli

2015
The Night Watch: Your favorites/least favorites
4

olästa

/ 4

elizajanecurtis

,

juli

2015
The Night Watch: First Impressions
24

olästa

/ 24

imyril

,

juli

2015
The Night Watch: 1944 Chapters 4 and 5
3

olästa

/ 3

Ling.Lass

,

juli

2015
The Night Watch: Duncan's hobby
11

olästa

/ 11

piemouth

,

juni

2015
The Author Sarah Waters
3

olästa

/ 3

imyril

,

juni

2015
The Night Watch: Introduce yourself!
53

olästa

/ 53

meghanj10

,

juni

2015
The Night Watch: 1944 section open thread
4

olästa

/ 4

LynnB

,

juni

2015
The Night Watch: Which character do you relate to?
8

olästa

/ 8

kgriffith

,

juni

2015
The Night Watch: Helen's emotions
10

olästa

/ 10

HunyBadger

,

juni

2015
The Night Watch: Vivian & Kay
5

olästa

/ 5

LynnB

,

juni

2015
The Night Watch: 1940s vocabulary
10

olästa

/ 10

TimSharrock

,

juni

2015
Hi.
2

olästa

/ 2

mckait

,

maj

2015
The Circle: The Future
164

olästa

/ 164

PhaedraB

,

februari

2015
The Circle: Theological undertones in "The Circle"
15

olästa

/ 15

vwinsloe

,

januari

2015
Future suggestions
30

olästa

/ 30

LucindaLibri

,

september

2014
The Circle: Anyone else late in getting the book and is reading it now?
10

olästa

/ 10

asm198

,

augusti

2014
American Gods: Which edition are you reading?
25

olästa

/ 25

krazy4katz

,

juli

2014
Vote for your favorite picks for June
20

olästa

/ 20

leigonj

,

juli

2014
The Penelopiad: A Cyclops extra
1

oläst

/ 1

LucindaLibri

,

juni

2014
The Penelopiad: The chorus of 12 young women
26

olästa

/ 26

Felurian

,

juni

2014
The Penelopiad: Do you think Penelope is a reliable narrator?
17

olästa

/ 17

LucindaLibri

,

juni

2014
The Penelopiad: Which Odyssey translation?
12

olästa

/ 12

kiparsky

,

juni

2014
The Penelopiad: Framing
9

olästa

/ 9

JDHomrighausen

,

juni

2014
The Penelopiad: First Impressions
36

olästa

/ 36

JDHomrighausen

,

juni

2014
The Penelopiad: Where's Argos? (and is it important?)
7

olästa

/ 7

IreneF

,

juni

2014
The Penelopiad: Legendary heroes
10

olästa

/ 10

streamsong

,

juni

2014
The Penelopiad: Modernizing The Odyssey?
5

olästa

/ 5

Felurian

,

juni

2014
The Penelopiad: Your opinions of characters
5

olästa

/ 5

Felurian

,

juni

2014
The Penelopiad: Introduce Yourself
74

olästa

/ 74

sparemethecensor

,

juni

2014
The Penelopiad: A satire?
7

olästa

/ 7

medmond77

,

juni

2014
This is a feature balloon