75 Books Challenge for 2022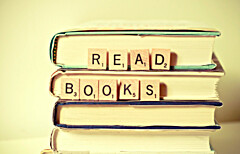 Anyone can join. Just start a thread and begin listing the books you have read in 2022. You don't have to begin on January 1!

New folks, start here: Welcome To New Friends

The group wikis:
- 75er's Wiki - Here's where we keep links to our important threads!
- 2022 Threadbook - Looking for someone's thread? Try here!



Diskussion

Diskussion

Meddelanden

Senaste inlägget

Fastnålat

— Message Board
112

olästa

/ 112

amanda4242

,

december

2022

Fastnålat

— Welcome to New Friends
43

olästa

/ 43

drneutron

,

december

2022
Missed this
4

olästa

/ 4

rplinke

,

november

14
Recycle, Reuse!!
74

olästa

/ 74

tymfos

,

augusti

28
Arctic Dreams: Group Read
125

olästa

/ 125

msf59

,

mars

17
The Belgariad Group Read for 2022
104

olästa

/ 104

humouress

,

mars

10
Bonnie's (brenzi) Minimalist Thread
355

olästa

/ 355

brenzi

,

februari

4
lottpoet's 2022 reading
82

olästa

/ 82

lottpoet

,

februari

3
Diane Keenoy First Thread of 2022
153

olästa

/ 153

Dianekeenoy

,

januari

28
Caroline's 2022 Book Bolt Hole (pt 4)
259

olästa

/ 259

Whisper1

,

januari

23
La Serenissima & Dordogne Mystery Read Along - 2022
109

olästa

/ 109

thornton37814

,

januari

16
lycomayflower reads books? books. in 2022
128

olästa

/ 128

lycomayflower

,

januari

16
Ape's 2022 Thread
72

olästa

/ 72

Ape

,

januari

12
Morphy Bumps into Walls in 2022
122

olästa

/ 122

quondame

,

januari

11
Nancy reads on in 2022
46

olästa

/ 46

nrmay

,

januari

11
(Sir)Thomas wants to read a few books in 2022 (Part 3)
229

olästa

/ 229

SirThomas

,

januari

11
Sean191's 75 Book Challenge for 2022
49

olästa

/ 49

Sean191

,

januari

9
Rachel (aktakukac) Reads in 2022
143

olästa

/ 143

aktakukac

,

januari

9
Louis L'Amour 2022 Shared Read Challenge
56

olästa

/ 56

SilverWolf28

,

januari

8
PAUL C WITH A CLEAN SLATE IN '22 - Part 32
275

olästa

/ 275

PaulCranswick

,

januari

6
AFRICAN NOVEL CHALLENGE 2023 - PREPARATION THREAD
132

olästa

/ 132

markon

,

januari

6
New Years Readathon - Social Distancing #146 - December 29 - January 2
30

olästa

/ 30

SilverWolf28

,

januari

5
TIFFIN'S second for 2022
36

olästa

/ 36

tiffin

,

januari

5
Walklover's 75 Book Challenge 2022
72

olästa

/ 72

walklover

,

januari

5
Joe's Book Cafe 9 of 2022
218

olästa

/ 218

jnwelch

,

januari

5
Cheli's (cyderry) 75 thread for 2022
66

olästa

/ 66

thornton37814

,

januari

5
foggidawn's Barely Mysterious at All Third Thread of 2022
271

olästa

/ 271

foggidawn

,

januari

5
zuzaer and her Stack Of Books through the year (2)
21

olästa

/ 21

FAMeulstee

,

januari

5
Sir Furboy's 75 Books in 2022
143

olästa

/ 143

sirfurboy

,

januari

5
Anita (FAMeulstee) still goes where the books take her in 2022 (12)
227

olästa

/ 227

FAMeulstee

,

januari

5
Joanne (copperskye) Still Reading in 2022 - II
281

olästa

/ 281

Copperskye

,

januari

4
Oberon's Fresh Start to 2022 - Thread 2
138

olästa

/ 138

Oberon

,

januari

4
Dawn (DFed) is Reading Anew in 2022!
67

olästa

/ 67

DFED

,

januari

4
|||| Bookshelf of LovingLit ||||
305

olästa

/ 305

LovingLit

,

januari

3
Kaida's Reading Adventures, Part 2
149

olästa

/ 149

kaida46

,

januari

3
Whisper1 Seventh Thread of 2022
102

olästa

/ 102

Whisper1

,

januari

3
Jenny Joins In for 2022
43

olästa

/ 43

socialpages

,

januari

3
Fourpawz2 - 75 Books - Year 15
107

olästa

/ 107

Fourpawz2

,

januari

3
Vikzen reads some more in 2022 - #1
87

olästa

/ 87

vikzen

,

januari

3
Storeetllr (Mary) Reads Through the End of the Year
135

olästa

/ 135

Storeetllr

,

januari

3
Ron Reads in 2022
276

olästa

/ 276

RBeffa

,

januari

2
Anita's (Figs) Reading continues for 2022. 8th thread!
283

olästa

/ 283

figsfromthistle

,

januari

2
SilverWolf28's 2022 Books, part 2
58

olästa

/ 58

SilverWolf28

,

januari

2
Alcott Acre's Home, Room 13
266

olästa

/ 266

alcottacre

,

januari

2
Amber's (scaifea's) Thread #19
219

olästa

/ 219

scaifea

,

januari

2
Steve (swynn) reads and runs in 2022: Lap 3
189

olästa

/ 189

rosalita

,

januari

2
Paul S in 2022 - part 1
192

olästa

/ 192

paulstalder

,

januari

2
Kathy (kac522) Finds a Quiet Corner to Read in 2022
149

olästa

/ 149

kac522

,

januari

2
Streamsong #3 2022 Homestretch for the Holidays
121

olästa

/ 121

streamsong

,

januari

2
Anne (AMQS) Reads in 2022 - 3
212

olästa

/ 212

MickyFine

,

januari

2
Humouress humming on in 2022 - 4
207

olästa

/ 207

humouress

,

januari

2
Kriti's (kgodey) 2022 reading
153

olästa

/ 153

fuzzi

,

januari

2
Laura (lauralkeet)'s 75 in 2022 - Part 12
196

olästa

/ 196

lauralkeet

,

januari

2
Curioussquared takes on 75+ in 2022, part 6
150

olästa

/ 150

FAMeulstee

,

januari

2
Here's To Our Health in 2022, Part III
200

olästa

/ 200

PawsforThought

,

januari

2
Kro's List: A Perhaps Aspirational 75 (Part 2)
192

olästa

/ 192

WhiteRaven.17

,

januari

2
2022*3: Lizzie Loves to Read
499

olästa

/ 499

LizzieD

,

januari

1
Berly's Front Cover 6
270

olästa

/ 270

Berly

,

januari

1
Alcott Acre's Home, Room 9
285

olästa

/ 285

alcottacre

,

januari

1
Take It or Leave It Challenge - December 2022 - Page 1
210

olästa

/ 210

alcottacre

,

januari

1
fuzzi's Keeping On Keeping On Thread Keeps On Keeping On for 2022!
96

olästa

/ 96

CassieBash

,

januari

1
Ronincats Rejoices in Books, Family & Friends in 2022: Summer Edition
299

olästa

/ 299

CassieBash

,

januari

1
CassieBash Continues the Challenge
157

olästa

/ 157

CassieBash

,

januari

1
Let's See How Many Book Yoyogod Reads in 2022
83

olästa

/ 83

drneutron

,

januari

1
Susan (quondame) remains bookish in 2022 - Fourth Quarter
340

olästa

/ 340

quondame

,

januari

1
The 2022 Nonfiction Challenge in December -- As You Like It!
19

olästa

/ 19

Chatterbox

,

januari

1
Norabelle414's Trilogy in One Part
271

olästa

/ 271

norabelle414

,

januari

1
lyzard's list: Borrowing surcease of sorrow from books in 2022 - Part 6
189

olästa

/ 189

lyzard

,

januari

1
Vivian's 2022 Reading
179

olästa

/ 179

vivians

,

januari

1
Deedledee continues to read during the plague
110

olästa

/ 110

Deedledee

,

januari

1
Board Games, Anyone?
272

olästa

/ 272

alcottacre

,

januari

1
Lori (thornton37814) Reads Lots of Books in 2022 - thread 4
132

olästa

/ 132

thornton37814

,

januari

1
Banjo reading on in 22--Thread # 2
174

olästa

/ 174

RebaRelishesReading

,

januari

1
Sibylline's (Lucy's) Quarterly Report 2022: To Year's End
122

olästa

/ 122

sibylline

,

januari

1
Meanderer-ing through 2022
114

olästa

/ 114

meanderer

,

januari

1
ejj's 75 more-or-less book challenge for 2022
93

olästa

/ 93

ejj1955

,

januari

1
RebaRelishesReading 2022 #6
267

olästa

/ 267

RebaRelishesReading

,

januari

1
Mstrust's #6: Frozen Treats
112

olästa

/ 112

mstrust

,

januari

1
Lynda's (Carmenere's) Minimalistic Tome Home #2
236

olästa

/ 236

mstrust

,

januari

1
Mary's (bell7's) Reads in 2022 - Thread #12
224

olästa

/ 224

bell7

,

januari

1
Mark's Reading Place: Chapter Fifteen
274

olästa

/ 274

msf59

,

januari

1
2022 Part 5
73

olästa

/ 73

FAMeulstee

,

januari

1
SandDune's Retirement Reads 2022 - September
233

olästa

/ 233

SandDune

,

januari

1
richardderus's twenty-second 2022 thread
178

olästa

/ 178

Familyhistorian

,

januari

1
Ursula Continues to Explore in 2022 (Part 3)
106

olästa

/ 106

ursula

,

januari

1
Raven's Late Attempt at 75 Books In a Year! - #2
135

olästa

/ 135

Ravenwoodwitch

,

december

2022
amanda4242's second thread
68

olästa

/ 68

amanda4242

,

december

2022
tjblue's 2022 book challenge
123

olästa

/ 123

tjblue

,

december

2022
MickyFine Rocks 2022, Thread 11
186

olästa

/ 186

humouress

,

december

2022
Donna Begins A New Chapter in 2022, 3rd Quarter
293

olästa

/ 293

Storeetllr

,

december

2022
Caitlin's 2022 challenge
25

olästa

/ 25

catalina7

,

december

2022
bluesalamanders 2022
96

olästa

/ 96

bluesalamanders

,

december

2022
Greg's ( ocgreg34 ) Books for 2022
59

olästa

/ 59

ocgreg34

,

december

2022
John's 2022 thread - Amongst good friends part Four
286

olästa

/ 286

PaulCranswick

,

december

2022
Kerry's (CDVicarage) Year of Changes
212

olästa

/ 212

PaulCranswick

,

december

2022
EllaTim's Summer Reading in 2022
286

olästa

/ 286

PaulCranswick

,

december

2022
PawsforThought tries to take on Mount TBR in 2022
159

olästa

/ 159

PaulCranswick

,

december

2022
Weird_O Bill's 2022—Portending the Postquel, a.k.a. (sequentially) 4
131

olästa

/ 131

quondame

,

december

2022
karenmarie - glad to be here in 2022, part XII
304

olästa

/ 304

karenmarie

,

december

2022
Andrew 2022
86

olästa

/ 86

drneutron

,

december

2022
This is a feature balloon