18th-19th Century Britain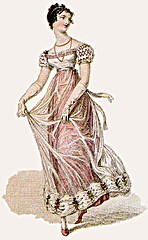 Den här gruppen är officiellt vilande. Sånt händer.
Om du vill återuppliva den här gruppen eller skapa en ny grupp för samma ämne, se denna sida.
A group for readers who enjoy British history set during the 18th and 19th centuries, particularly the Georgian and Regency eras.
Diskussion

Diskussion

Meddelanden

Senaste inlägget

An invitation to the History Fans group!

1 oläst

/ 1

jztemple

,

december

2020
The Forsyte Saga

3 olästa

/ 3

Tess_W

,

december

2017
Grand Tour

1 oläst

/ 1

zangasta

,

mars

2017
Sir Walter Scott wrote bad reviews to boost sales of his own novels

3 olästa

/ 3

lesmel

,

april

2016
Unconventional Victorian Women

10 olästa

/ 10

joririchardson

,

augusti

2013
I need some recondite information on Inheritance and disinheritance in late eighteenth century UK..

4 olästa

/ 4

LucindaElliot

,

augusti

2013
Biographies of British Prime Ministers?

7 olästa

/ 7

bkmbooks

,

juli

2013
Book recommendations for Victorian/Edwardian era servants?

5 olästa

/ 5

Booksloth

,

januari

2013
Coach Roads question

5 olästa

/ 5

Marlie5

,

maj

2012
Extraterrestrial Life Debates in 19th century/Trollope

1 oläst

/ 1

LauraJSnyder

,

januari

2011
Looking for more readable history of 1830 British agricultural uprisings

2 olästa

/ 2

Peasant

,

januari

2011
Measuring the Victorians

6 olästa

/ 6

Booksloth

,

januari

2011
Charles Babbage, 1791-1871

1 oläst

/ 1

LauraJSnyder

,

december

2010
Favorite Authors?

2 olästa

/ 2

Nickelini

,

november

2010
Age of Sail anyone?

26 olästa

/ 26

usnmm2

,

juli

2010
Margaret Oliphant

4 olästa

/ 4

aluvalibri

,

oktober

2009
History Sources Group

2 olästa

/ 2

timspalding

,

september

2009
Evelina - Frances Burney

3 olästa

/ 3

ElizabethPotter

,

juni

2009
Children's/YA Regency Fiction

1 oläst

/ 1

aarti

,

maj

2009
Non-Fiction

18 olästa

/ 18

aarti

,

maj

2009
Georgian/Regency Alternate History

6 olästa

/ 6

ReneeMarie

,

mars

2009
Recommend Me Something!

12 olästa

/ 12

aviddiva

,

november

2008
Special recommendation...

1 oläst

/ 1

rfb

,

november

2008
The English Pastoral Movement

7 olästa

/ 7

zenomax

,

oktober

2008
Recommendation: Craze: Gin and Debauchery in an Age of Reason

8 olästa

/ 8

Booksloth

,

juni

2008
Samuel Richardson

2 olästa

/ 2

aarti

,

maj

2008
Joseph Conrad - The Arrow Of Gold

1 oläst

/ 1

letterset25

,

april

2008
THE MAKING OF BRITAIN SERIES

2 olästa

/ 2

homeschoolmom

,

februari

2008
Jane Eyre: Did Mrs. Fairfax know?

6 olästa

/ 6

gzayas

,

januari

2008
Marie Antoinette Movie

6 olästa

/ 6

digifish_books

,

november

2007
War and Peace

1 oläst

/ 1

Urquhart

,

oktober

2007
Bulwer Lytton

2 olästa

/ 2

varielle

,

september

2007
18th-19th Century Britain Message Board

82 olästa

/ 82

chizztizz-lady

,

augusti

2007
HORATIO, LORD NELSON

11 olästa

/ 11

Pepys

,

juli

2007
New Trollope Group!

1 oläst

/ 1

lesezeichen

,

april

2007
Other "versions" and published fanfic

10 olästa

/ 10

waiting4morning

,

mars

2007
studying LT members' use of tags

1 oläst

/ 1

circadia

,

november

2006
This is a feature balloon