Bug Collectors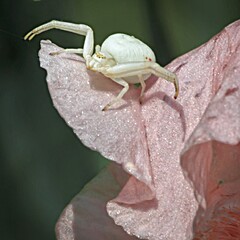 This is the place to post or discuss bugs on LibraryThing (this includes TinyCat). It's not a wishlist for features, nor a list of things that could be better.


The Bug Tracking page can be reached here



You can see a list of the various bug statuses and how they are used here.


Join or watch this group to see "Bug Tracking" on the sidebar of your Talk pages.


This group was created in 2006 by
CupCakeMonster
. In October 2010, it was taken over by LibraryThing staff, to add new information, options and a group picture.
Diskussion

Diskussion

Meddelanden

Senaste inlägget

Import not working?
34

olästa

/ 34

waltzmn

,

Idag

3:41pm
Authors not Recalculating properly
25

olästa

/ 25

r.orrison

,

Idag

3:35pm
Quick Add bug for new books
3

olästa

/ 3

kristilabrie

,

Idag

12:36pm
Incorrect listing of the number of books I own by an author
5

olästa

/ 5

krazy4katz

,

Igår

10:01pm
British Library and British National Bibliography search fails
3

olästa

/ 3

SandraArdnas

,

Igår

1:50pm
In catalogue view, CK for original publication date pulls data from all lanaguage sites
9

olästa

/ 9

kristilabrie

,

Igår

7:40am
Ratings added on Nov. 26th still not showing in rating summary or rating calculation as of November 29
4

olästa

/ 4

dottyreader

,

söndag

10:55pm
work combination w/funky results
1

oläst

/ 1

parlerodermime

,

söndag

5:28pm
Code stuff on top of display box for Recently Uploaded Member Covers
8

olästa

/ 8

Bookmarque

,

lördag

7:50am
Fatal error: Allowed memory size of 251658240 bytes exhausted
45

olästa

/ 45

jasbro

,

fredag

5:52pm
Is "Null Island" Growing Again?
9

olästa

/ 9

johnandlisa

,

fredag

2:18pm
Unable to remove a picture in member gallery that was uploaded by another LT member
6

olästa

/ 6

stretch

,

fredag

11:38am
Seattle Public Library (Seattle, WA) returns 'search has failed'
5

olästa

/ 5

kristilabrie

,

fredag

9:27am
Unable to get off SCAN TO ADD page after scanning a book
60

olästa

/ 60

jasbro

,

fredag

8:09am
App not working at all
18

olästa

/ 18

bronwynm

,

fredag

6:57am
Admin users in Tiny Cat being kicked out
5

olästa

/ 5

bpaolibrary

,

torsdag

9:32pm
Cover Images Not Loading
23

olästa

/ 23

darius52

,

torsdag

1:15pm
Can't scan with app "Error with authentication token combination"
23

olästa

/ 23

Niall_Mackay

,

torsdag

11:01am
Odd/error dsiplay on combining ...
11

olästa

/ 11

kristilabrie

,

onsdag

5:50pm
LT2 Author page bugs
124

olästa

/ 124

waltzmn

,

onsdag

3:56pm
Error Occuring
12

olästa

/ 12

mice_elf

,

onsdag

11:02am
have to refresh page to mark a message from admin
7

olästa

/ 7

amanda4242

,

onsdag

11:00am
Amazon Cover Art Error
15

olästa

/ 15

Moloch

,

onsdag

3:44am
Covers incorrectly classified as "Custom"
54

olästa

/ 54

lorax

,

tisdag

9:59am
Book title and cover disappeared
2

olästa

/ 2

lilithcat

,

november

27
Amazon book covers
2

olästa

/ 2

MarthaJeanne

,

november

27
Book Language - Ukrainian
8

olästa

/ 8

AnnieMod

,

november

27
Legacy Library icon and module missing from some pages
3

olästa

/ 3

kristilabrie

,

november

27
Collection exploration bug
9

olästa

/ 9

conceptDawg

,

november

27
Can't sign out + Different browsers, different sign in
10

olästa

/ 10

kristilabrie

,

november

27
Broken blog link for "tag translation in effect" links on language sites
2

olästa

/ 2

Aquila

,

november

26
Issue with Media type
20

olästa

/ 20

ASKier

,

november

23
Recent News dried up?
14

olästa

/ 14

paradoxosalpha

,

november

22
Similar Libraries only a handful visible, the first twenty
5

olästa

/ 5

LolaWalser

,

november

22
Add books - item added twice
3

olästa

/ 3

WalkerMedia

,

november

22
Cannot edit Media drop down list
6

olästa

/ 6

kristilabrie

,

november

22
Read dates displaying incorrectly in Android app
56

olästa

/ 56

vishae

,

november

21
Unable to grab cover from web
8

olästa

/ 8

mice_elf

,

november

20
'Recalculate cover' Malfunctioning
2

olästa

/ 2

surly

,

november

20
Wrong Cover, Wrong Description, Wrong ISBN - not funny
9

olästa

/ 9

MarthaJeanne

,

november

20
Privacy error in Dutch LT
5

olästa

/ 5

kristilabrie

,

november

20
Bugs for New Awards and Honors feature
103

olästa

/ 103

davidgn

,

november

18
Reviews page formatting
6

olästa

/ 6

paradoxosalpha

,

november

18
Awards Add Multiple is down
8

olästa

/ 8

gilroy

,

november

17
Delete Account Settings Not Functioning
7

olästa

/ 7

knerd.knitter

,

november

16
Cover Photos "Disappearing"
16

olästa

/ 16

MarthaJeanne

,

november

15
book covers
5

olästa

/ 5

kristilabrie

,

november

14
Slow uploading of images
22

olästa

/ 22

fuzzi

,

november

13
Android App Add to Catalog Barcode Scan Issue for Movies
8

olästa

/ 8

markell

,

november

13
Flagged reviews not hidden
5

olästa

/ 5

kristilabrie

,

november

13
Option to change Divided author to single author gone?
3

olästa

/ 3

knerd.knitter

,

november

13
Author link goes to a different author
4

olästa

/ 4

kristilabrie

,

november

13
Very weird stuff going on with defunct venues
10

olästa

/ 10

kristilabrie

,

november

13
trying to contact "banannie273"
4

olästa

/ 4

waltzmn

,

november

12
Unusual display
36

olästa

/ 36

lorax

,

november

11
Book linked to another book in error
6

olästa

/ 6

MarthaJeanne

,

november

10
Images Not Showing in Posts
5

olästa

/ 5

fuzzi

,

november

10
Replacement characters imported by LibraryThing
4

olästa

/ 4

kristilabrie

,

november

9
HTML formatting spilling out of book descriptions
14

olästa

/ 14

Stevil2001

,

november

9
Texas venue showing up on the south side of Chicago
10

olästa

/ 10

lesmel

,

november

8
Search Result Omission Oddity
5

olästa

/ 5

kristilabrie

,

november

8
Measurement Charts and Graphs
2

olästa

/ 2

waltzmn

,

november

7
Country names in Traditional Chinese site are in Simplified Chinese
4

olästa

/ 4

conceptDawg

,

november

7
Disambiguation notice bug on Work page
5

olästa

/ 5

DuncanHill

,

november

7
Book in my catalog does not appear in site search or on author page
12

olästa

/ 12

kristilabrie

,

november

6
Bad links from proposed tag combination page.
9

olästa

/ 9

MarthaJeanne

,

november

6
No green outline on my uploaded cover
14

olästa

/ 14

the_red_shoes

,

november

5
Proposing tag combinations with quoted tag produces blank
22

olästa

/ 22

lilithcat

,

november

4
Screen Reader Having Difficulty With the Cookbook Captcha Process
9

olästa

/ 9

conceptDawg

,

november

2
Error messages entering book.
5

olästa

/ 5

kristilabrie

,

oktober

31
Recently Added is showing less than 10 books
41

olästa

/ 41

conceptDawg

,

oktober

31
Group dropdown not working in Add to/Organize Series
2

olästa

/ 2

kristilabrie

,

oktober

31
Can't add specific book to list
15

olästa

/ 15

Charon07

,

oktober

30
How do they relate? not working
2

olästa

/ 2

SandraArdnas

,

oktober

30
Android app keeps crashing
13

olästa

/ 13

mice_elf

,

oktober

30
Charts & Graphs: Reading data without results
3

olästa

/ 3

knerd.knitter

,

oktober

30
Connection to Twitter
15

olästa

/ 15

norabelle414

,

oktober

30
Export comment to X (Twitter)
4

olästa

/ 4

.mau.

,

oktober

30
Work Combination Funkiness
4

olästa

/ 4

timspalding

,

oktober

30
Editing CK on work page
11

olästa

/ 11

DuncanHill

,

oktober

30
Unexplained Import messages
14

olästa

/ 14

kristilabrie

,

oktober

27
My account seems to be stuck in mobile view
5

olästa

/ 5

kristilabrie

,

oktober

27
Search for awards with results but no concrete hits
3

olästa

/ 3

knerd.knitter

,

oktober

25
Values for books in my catalogue are not showing in metric
1

oläst

/ 1

humouress

,

oktober

25
Default sort order does not equal sort order in dialog
8

olästa

/ 8

freixas

,

oktober

25
Extraneous Book in tag in Your Books
2

olästa

/ 2

kristilabrie

,

oktober

25
Other Authors entry
6

olästa

/ 6

gilroy

,

oktober

23
multiple notifications for recommendations
11

olästa

/ 11

norabelle414

,

oktober

23
Book Added Through App, Appears on Website But Not In App
6

olästa

/ 6

kristilabrie

,

oktober

23
Problems on the APP with Author Names Containing Two Initials
11

olästa

/ 11

kjuliff

,

oktober

23
Tags with spaces create wrong links
7

olästa

/ 7

bnielsen

,

oktober

23
Venue location shown incorrectly on Local page map
4

olästa

/ 4

SealedArchive

,

oktober

22
Date Acquired keeps changing
6

olästa

/ 6

lorax

,

oktober

21
Covers not appearing
2

olästa

/ 2

waltzmn

,

oktober

20
Difficulty handling special characters in Search Your Libray fields dropdown label on Te Reo Māori LT
4

olästa

/ 4

kristilabrie

,

oktober

19
Bad search results for author James Patterson
15

olästa

/ 15

norabelle414

,

oktober

18
Slow uploading of images
2

olästa

/ 2

gilroy

,

oktober

16
Owned book in library not tagged as owned in series list
7

olästa

/ 7

MarthaJeanne

,

oktober

16
Infinite duplicates of the books in collection view
6

olästa

/ 6

kristilabrie

,

oktober

16
Legacy libraries – untranslatable items
4

olästa

/ 4

kristilabrie

,

oktober

16
This is a feature balloon