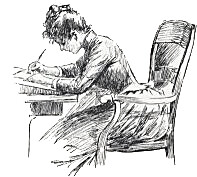 Samlingar

Taggar

digital libraries (12), open source (7), howto (7), Texas "Texas history" history (4), humor (2), quotations (2), CSS (2), cats (2), ils620 (2), ils565 (1), Boston (1), JavaScript (1), Museum of Fine Arts (1), Greenstone (1), Dreamweaver (1), MySQL (1), PHP (1), Perl (1), XML (1), Sargent (1), feng shui (1), clutter (1), love (1), memoir (1), Apache (1), September 11 (1), exhibit (1), mothers and daughters (1), Greek-American (1), Greece (1), pets (1), feminist (1), HTML (1), New York City (1), travel (1), art (1), blind cats (1)

Moln

Medium

Grupper

Gått med

Oct 27, 2006
Om mitt bibliotek

Alas, this is no longer representative of my personal library. I had to sell or give away most of it when I moved from an eight-bookcase house to a two-bookcase apartment.

Vistelseort

Webbplats

Medlemskap

Läser just nu

Lokala favoriter

Bibliotek: Danbury Public Library, Rye Public Library
Denna webbplats använder kakor för att fungera optimalt, analysera användarbeteende och för att visa reklam (om du inte är inloggad). Genom att använda LibraryThing intygar du att du har läst och förstått våra Regler och integritetspolicy. All användning av denna webbplats lyder under dessa regler.